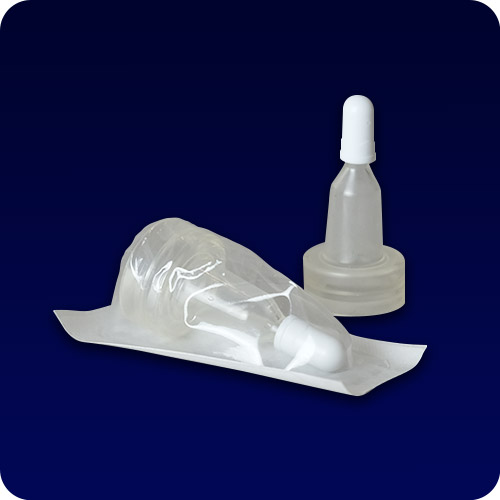 Our eye dropper heads (40µl or 50µl) are adaptable to glass vials, ampoules and other containers.
They find applications on the ophthalmic (on request) and veterinary markets. Our dropper heads are manufactured in ISO 5 clean room environment, and can be blistered and sterilized.
CE labelling on request (human health).

Minimum Order Quantity (MOQ): 52 500 units
Minimum Order Quantity (MOQ):
52 500 units