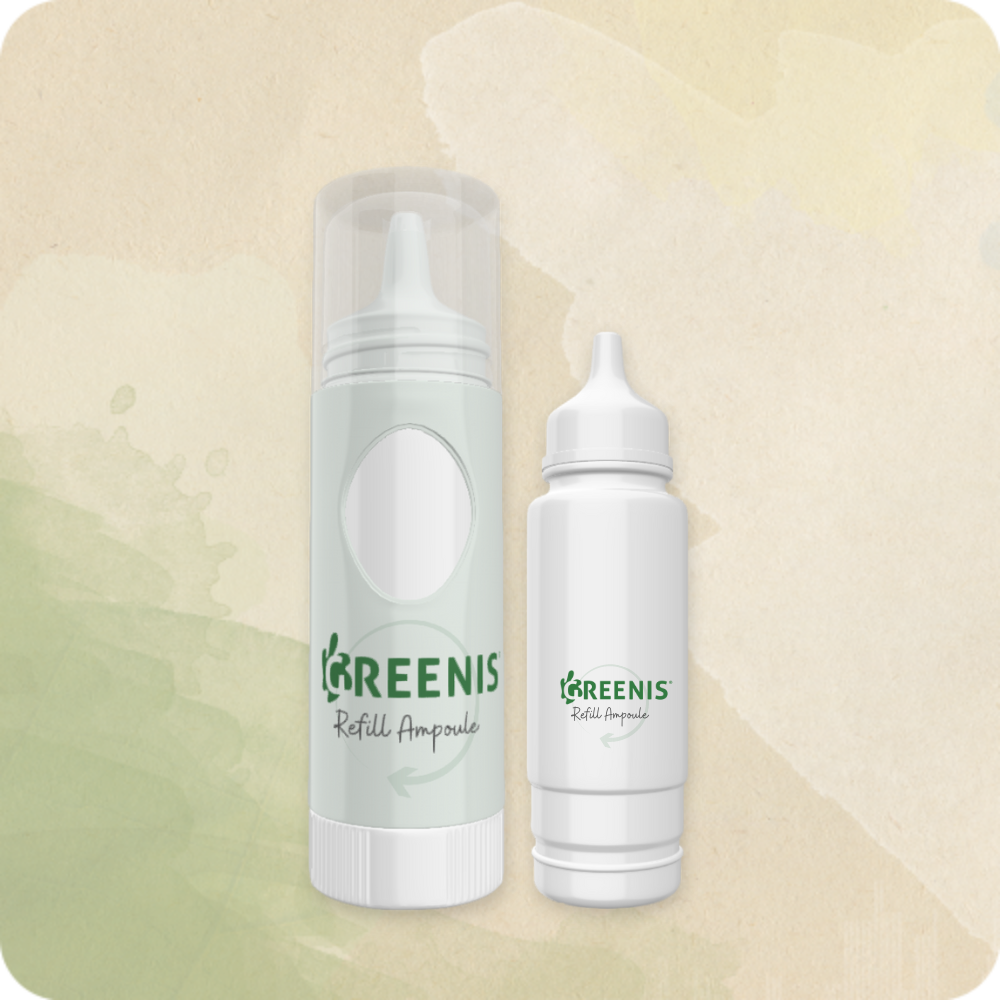 GREENIS® Refill Ampoule is a dispenser in which one comes to place a single-material plastic and self-perforating plastic ampoule.
GREENIS® can be refilled by a new ampoule after the previous one being emptied… The Refill dispenser is made of high content post-consumer resin or recyclable PP and is RecyReady©. The ampoule is made of LDPE, recyclable material. It is also available in bio-sourced LDPE (sugar cane). GREENIS® Refill finds applications in skin care, hair care and make-up.
Master barrel appearance : matt.
Available in 10ml.

RecyReady©: recyclable (100% PP content) provided the collection and treatment of waste is organized by the local authorities.
Ø : Orifice diameters available: 0.6 mm




Minimum Order Quantity (MOQ): 10 000 units
Minimum Order Quantity (MOQ):
10 000 units
Unscrew the cap.

Press softly the supple side part of the ampoule to fill out the product.
Refill
Unscrew the bottom cap.

Refill with a new ampoule.

Screw the bottom cap to close the dispenser again.
Eco-Design and innovative technology

Patented

Refill with a new ampoule

REDUCED content of plastic material

RECYCLED raw materials

REFILLABLE solution

REUSABLE packaging

RecyReady®

Verified by ECOCERT
GREENIS® est une technologie brevetée et une marque déposée par CORADIN SAS.