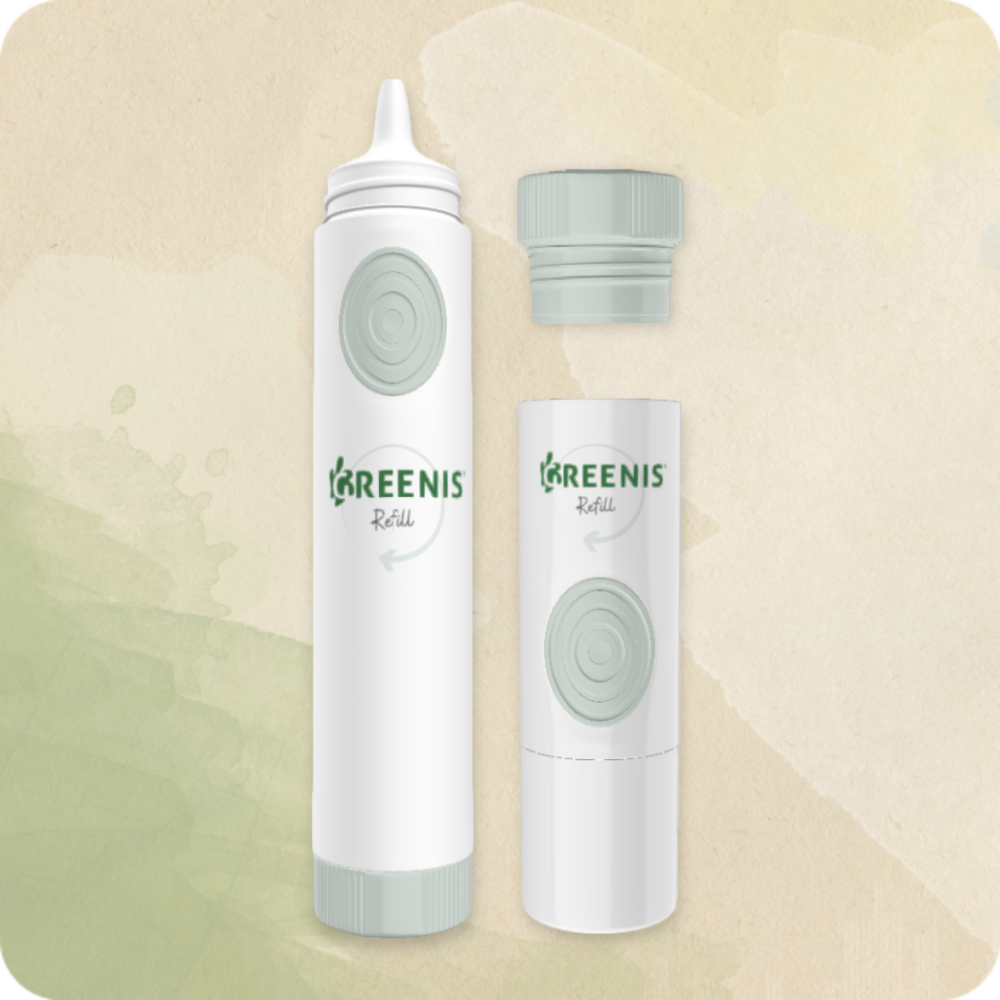 Created for you – Manufactured for your brand – Bought by the consumer – Used – Refilled – Used – Refilled … And used again and again … We love it !
This refillable dispenser is made of high content post-consumer resin or recyclable PP and is RecyReady©. GREENIS® Refill finds applications in skin care, hair care and make-up.
Available in 15ml and 30ml.
Barrel appearance: matt / cap appearance: glossy.

RecyReady©: recyclable (96,6% PP content) provided the collection and treatment of waste is organized by the local authorities.
Ø :Orifice diameters available : 0.4 mm | 0.6 mm | 0.8 mm | 1 mm | 1.2 mm




Minimum Order Quantity (MOQ): 10 000 units
Minimum Order Quantity (MOQ):
10 000 units
Unscrew the cap
Press softly the supple side button to fill out the product
Refill
Unscrew the bottom cap

Refill with bulk

Screw the bottom cap to close the dispenser again
Eco-Design and innovative technology.

Patented.

Easy to fill in and assemble.

Intuitive packaging (very appreciated by the consumers).

Refill option.

REDUCED content of plastic material

RECYCLED raw materials

REFILLABLE solution

REUSABLE packaging

RecyReady®

Verified by ECOCERT
GREENIS® is a patented technology and registered trademark of CORADIN SAS.