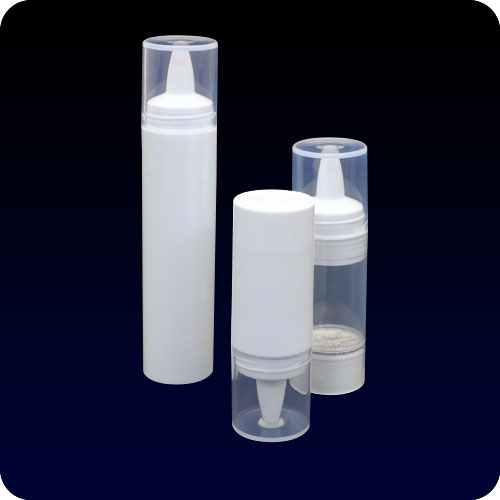 The 2in1 version of the Dispensing system ECODIS® is simple and innovative.
Consisting of a cartridge that is opened by simple pressure on the soft bottom, the powder or solution contained in the cartridge then mixes with the solution in the rigid tube. By simple pressure the care is drained from the bottle and applied on the skin or on the hair.
Barrel, Dropper and Cap in PP.
Cartridge: PP overmolded withTPE*.
Volume: 3,5ml – Optimum volume estimated up to 2ml.
Breakable aluminium foil.
* Thermo plastic elastomer
Orifice diameter available : 0,4mm / 0,6mm /0,8mm / 1,2mm / 1,5mm / 2mm / 3mm.









Minimum Order Quantity (MOQ): 10 000 units
Minimum Order Quantity (MOQ):
10 000 units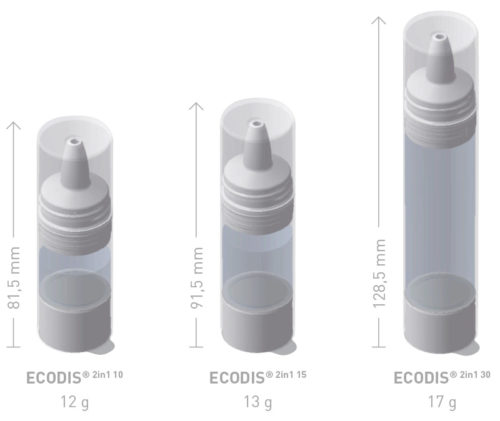 Available in 10ml, 15ml and 30ml.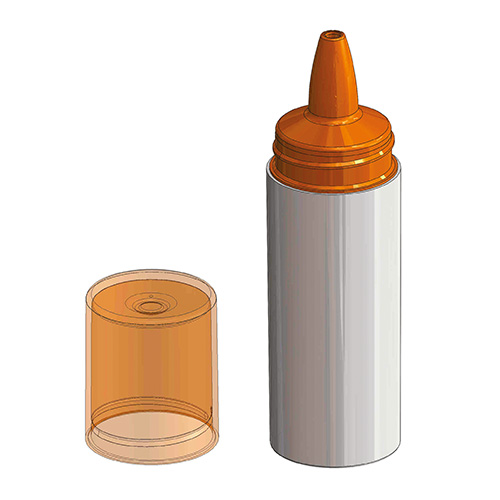 Tear-off the aluminium foil.
Break the cartridge by pressing the soft bottom to fill out the powder/liquid.
Shake.
Unscrew the cap.
Press softly the soft bottom to fill out the product.
Design and innovative technology.
Patented.
Easy to use packaging (very appreciated by the consumers).
Multi-solutions range for skin care, hair care, make-up, food products, …
ECODIS® is a patented technology and registered trademark of CORADIN SAS.