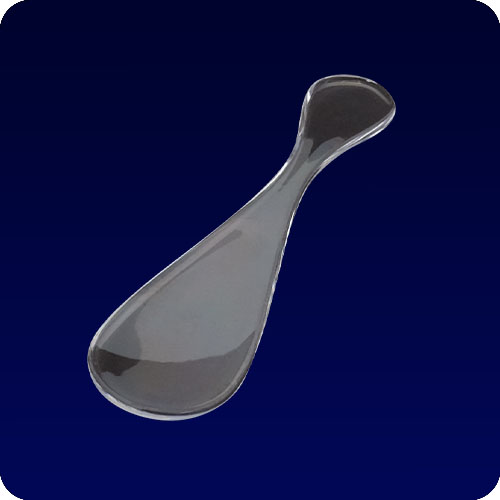 The polished cosmetic spatula OLGA has a length of 62.7mm and displays a small hollow aiming to dispense a dose of cream or ingredients.
Our new spatula OLGA has been designed for luxurous care. Very close to a small caviar spoon it can be used for beauty or dermo-cosmetic cares.
It is naturally shiny, available colored or uncolored: clear, white or black. It can be discreetly decorated with the colors of your logo.
Available in PS, PP, PCR PP and PP/20% biosourced.





Minimum Order Quantity (MOQ): 10 000 units
Minimum Order Quantity (MOQ):
10 000 units