Each year, CORADIN trains students from different backgrounds (sales and marketing, quality, safety, purchasing and supply chain, etc.). We currently welcome in our premises in Mouans Sartoux, two trainees Chaima and Corentin as well as two alternating students, Mona and Ilana in apprenticeship contracts for 1 year and 2 years.
We are committed to training and supporting these students in their professional careers, and to passing on our expertise and new skills to them so that they can, in the future, achieve their full potential in the professional environment they have chosen. These students contribute to the dynamism of our SME and train them to become new actors in the fields of Health and Hygiene and Beauty.
We regularly publish new job offers, internships and work-study programs on our LinkedIn professional network.
We have collected testimonials from our students who tell us about their experience at CORADIN: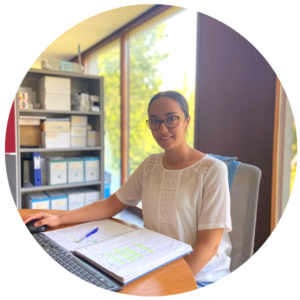 "I am a student in Master 2 in production, logistics and purchasing management. I am currently doing an end of study internship for a period of 6 months in the company Coradin. This internship is in line with my studies because I have the opportunity to be a real support to the Supply Chain department, especially in the field of production and purchasing management. This experience enriches my daily skills and allows me to better understand the field of plastics and its specificities. At the Supply department level, I quickly integrated and I am satisfied with the missions that I am entrusted with since they allow me to be challenged and to complete my academic and theoretical background".

Chaima ZHANI – Supply Chain Department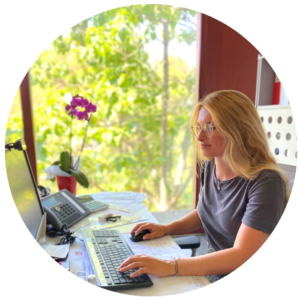 "Currently studying at ESCCOM in Master 2 Marketing and Sales Performance, I joined the innovative company Coradin in a two-year work-study program. After graduating from the EDHEC Business School BBA I decided to complete a new training program to perfect my learning curve. As a sales and marketing development officer, I am discovering the health, hygiene and beauty sectors in greater depth. I am fulfilled within the sales and marketing team thanks to a formative work that teaches me a lot since the beginning of my apprenticeship last September. I love being challenged and bringing a fresh perspective to the company."

Ilana BARBER – Sales and Marketing Development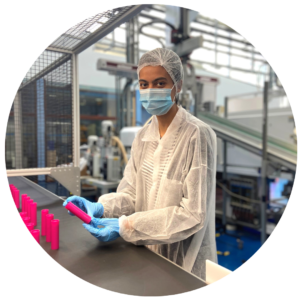 "After graduating from a DUT QLIO (Quality, Logistics, Industrial and Organization) in Sophia Antipolis, I did two internships in the CORADIN company during the last few years. The company's know-how in the field of plastics processing and the help provided by the employees allowed us to develop positively on a daily basis. Afterwards, I chose to do an apprenticeship at CESI Sophia Antipolis to obtain a Bachelor's degree in Quality, Safety and Environment (QSE) in order to combine theoretical and practical knowledge. The missions I was given as a QSE technician were very enriching for me. The company allowed me to gain confidence in myself and to be a force of proposal during these experiences."

Mona BAJWA – Quality Department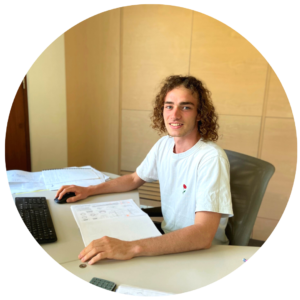 "I am a student in a IDNP (Industrial Design: New Products) professional degree program at the IUT of Cachan near Paris. This year, I am doing a 3-month internship in the CORADIN company. The integration in the company went very well thanks to a presentation of the company, its functioning and the staff the first week. I was then able to quickly begin my internship theme in the design of custom safety elements for the production workshop. During this period, I worked independently and my internship supervisor followed up weekly to discuss the progress and bottlenecks of my various projects. I really like the methods and the work environment at CORADIN, it's very motivating and it pushes me to give my best."

Corentin PESTEL – Production Equipment Safety Department