A brief introduction is necessary
This idea was born in the heads of two Coradin employees: Jeanne and Charlotte, both from different professional fields, but with a strong common point: the daily eco-responsible commitment.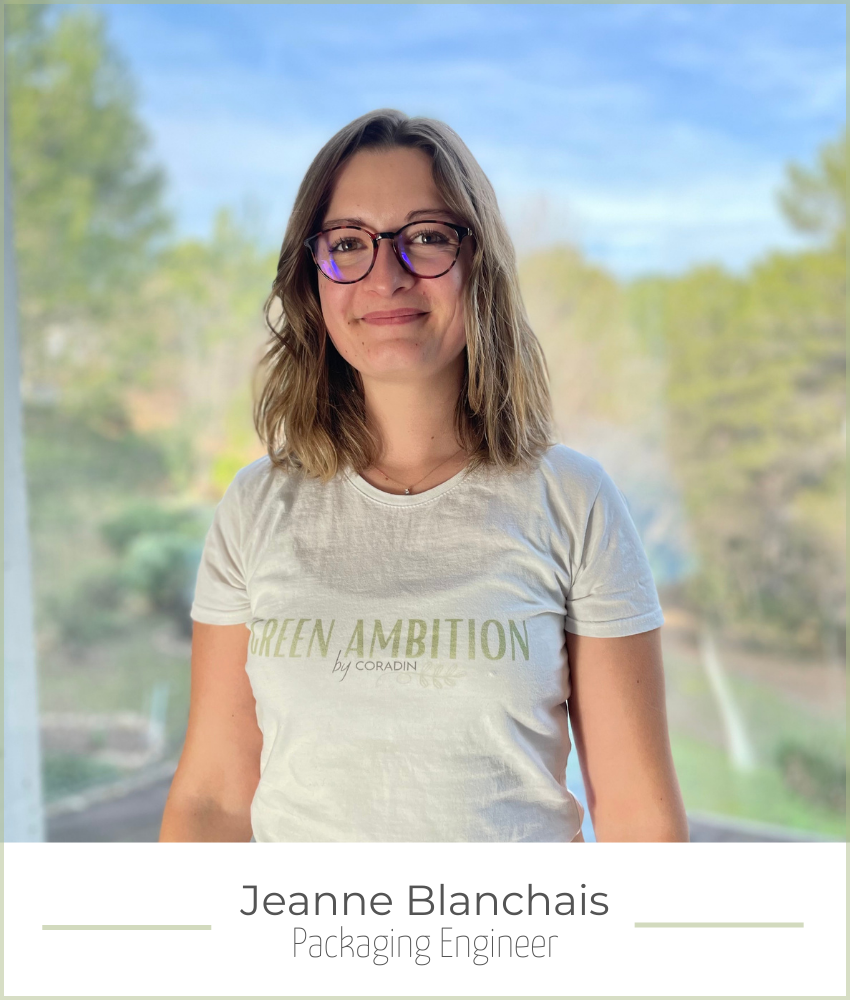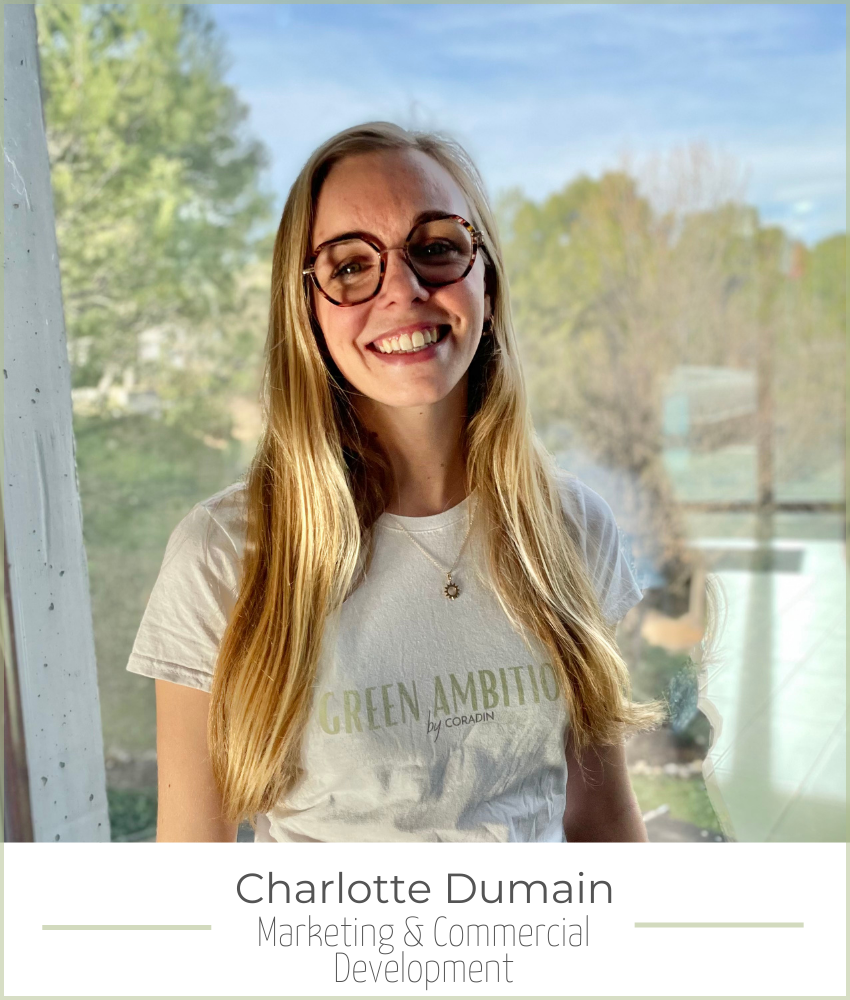 "GREEN AMBITION was born from a common idea with Charlotte. I think that our personal commitment and the world in which we live nowadays pushed us to defend our profession and the field of activity of our company. As an engineer in plastics and composite materials, I am convinced that there are many more solutions at hand than one might think. The collective idea that plastic in its globality is a disaster for our environment pushes us to demonstrate every day that plastic is fantastic if we use it correctly. Beyond the eco-design of our products, GREEN AMBITION allows us to have a working environment in line with our convictions and that's great! " – Jeanne
"Creating GREEN AMBITION has been a way to concretize all the little ideas that we had in our heads on a daily basis. It gives us the feeling to do something good, not only to talk about it, but also to act and try to transmit as much as possible the information and the good practices to adopt. Someone who is aware of it will find it easier to act! " – Charlotte
In their respective jobs: Sales and Marketing Development Executive for Charlotte and Packaging Engineer for Jeanne, they noticed that eco-responsibility issues were becoming more and more common, even systematic. One thing is clear: taking into account the ecological aspect is now an obligation in the packaging projects of Hygiene & Beauty customers. It is therefore important for a company like ours to be informed of existing solutions in order to have a real role of advice and proposal in packaging that is in line with ecological issues.
Moreover, regarding the employees' life in the company, there are also simple things which can be done in order to reduce the environmental impact of the daily life in the company: reduction of our electricity consumption, reduction of our cyber-pollution, reduction of our waste, etc. But also to promote social actions to contribute to the well-being of employees in the company.
Therefore, they decided to create a movement that would later become a group of 7 employees in order to take charge of all these aspects and to set up concrete actions.
That's how GREEN AMBITION is born.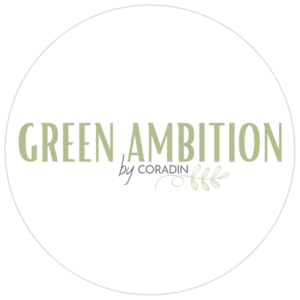 The team members – Who are they?
The GREEN AMBITION team is composed of 7 women, with various jobs at CORADIN, from the quality department, to the sales administration, through the secretariat, the storage, the commercial or the development department, we can say that the GREEN AMBITION team is varied in term of jobs. The participation in this committed group is on a voluntary basis, and it remains open to those who wish to join. The team is therefore expected to evolve and grow!
The different professions of the group members are a strength and help to see things from different perspectives, and to gather several points of view. It also helps to cover as many topics as possible.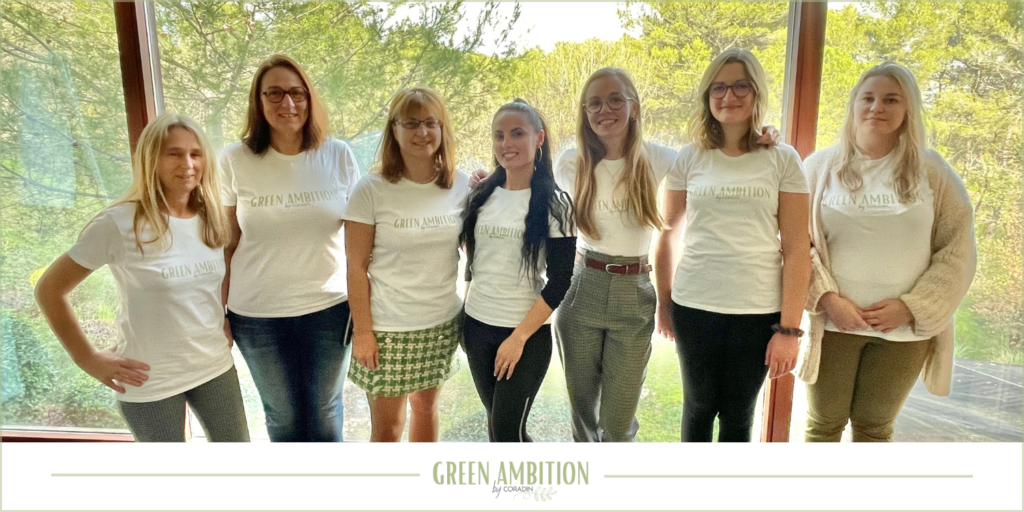 Their actions
At first, the team defined 3 action areas:
THE ENERGY                    THE WASTE                SOCIAL/ COMPANY LIFE
For each pole, one or more members are responsible for the defined actions. This can range from changing the lighting system on the site, to setting up recycling of used pallets, to communicating on the use of an ethical search engine, to educational and informative displays on the use of the elevator or paper cups. As you can see, the scope of actions is wide!
The ambition
The ambition of this committed group is to act on their own scale and with their existing resources to change things little by little!
"The little, the very little that can be done, must be done" – Théodore Monod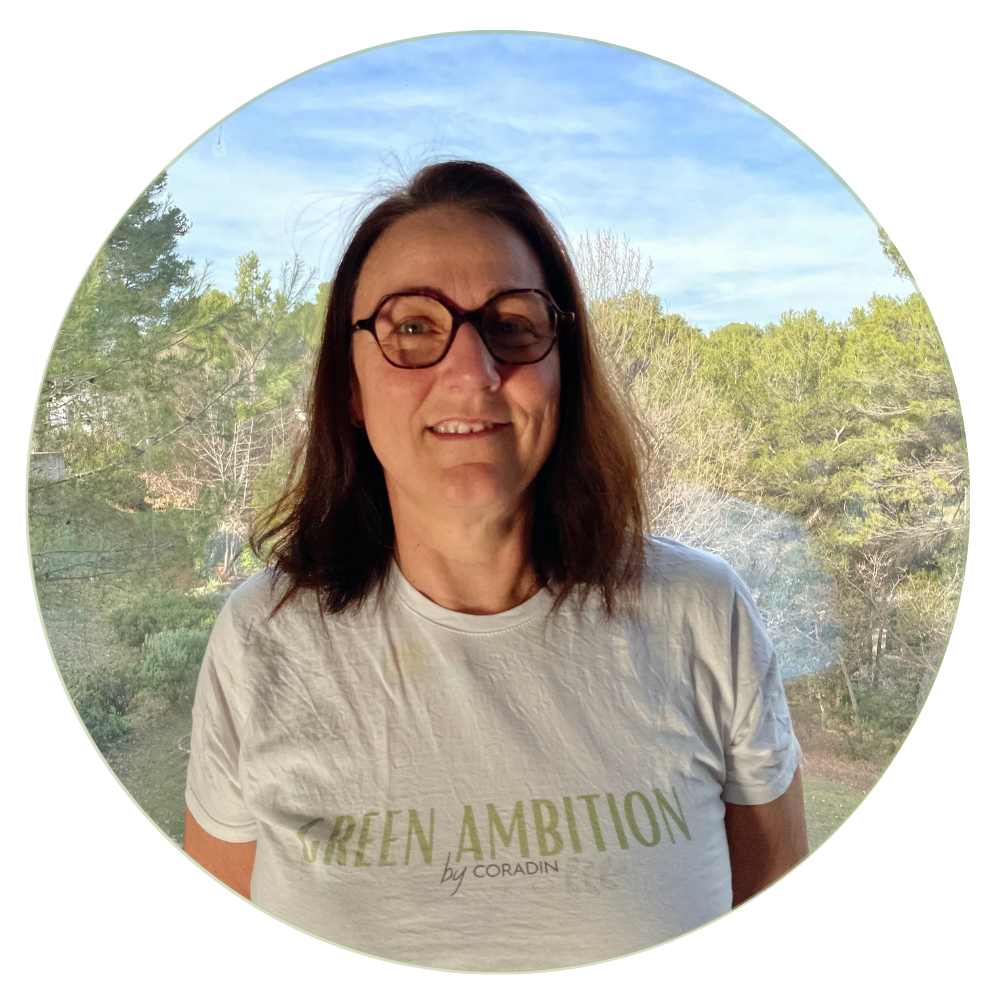 "As a QHSE technician at Coradin, I immediately joined the Green Ambition initiative. For me, preserving the planet is a matter of course and I think that every action, even small ones, contribute to slowing down global warming."
Isabelle Lobstein – Quality, Health, Safety and Environment Technician